Direct support and signposting is offered by V1P team for a wide range of relationship issues, including access to legal advice, therapeutic services and guidance in relation to childcare for Veterans.
Relationships
At Veterans First Point we understand it is not just about the ex-service person, but also their family that may need help during the transition to a life outside of the military.
This could be their parents, significant others, children and anyone they may have carer responsibilities for.
Quite often it may be the person closest who recognises there is an issue which needs to be addressed and can in fact access the relevant and necessary support in resolving it.
At Veterans First Point, we welcome Veterans' families and would encourage them to come forward and seek advice and support. There are networks of agencies able to provide specialist support regardless of the issue.
Listed below are some of the agencies available in the Edinburgh and Lothian area and as you can see, there is a great deal of support out there. We also run sessions just for partners and family members on a host of subjects.
We have on site peer support workers if you would like to arrange for a confidential support session. If you think that your loved one may be suffering in silence, please get in contact and we can arrange for the right support for you and hopefully provide the encouragement for them to come and see us.
---
Useful Contacts
Relationship Scotland
Tel: 0845 119 2020
The Spark
Tel: 0845 271 2711
(Help also provided through The Relationship Hotline)
Tel: 0808 802 2088

Edinburgh Community Mediation
Tel: 0131 557 2101

Edinburgh Careers Council
Tel: 0131 270 6087/6089
email: info@edinburghcarerscouncil.co.uk

Children 1st (NSPCC)
Tel: 0808 800 2222

Lone Parent Helpline
Tel: 0800 8010 0323

Parentline
Tel: 0808 800 2222
Children 1st Parentline
Tel: 0131 446 2300

UNICEF

Domestic Abuse Helpline
Tel: 0800 731 6969
Scottish Women's Aid
Tel: 0131 475 2372

Women's Aid West Lothian
Tel: 01506 413 721

Edinburgh Women's Aid
Tel: 0131 315 8111

Midlothian Women's Aid
Tel: 0131 663 9827

East Lothian Women's Aid
Tel: 0131 665 1455

Children and Families (Social Work)
Edinburgh, East Lothian and Midlothian out of hours - Tel: 0800 731 6969

West Lothian
Tel: 01506 777 401

Family Protection Unit
(East Lothian)
Tel: 0131 654 5528

(Mid-Lothian)
Tel: 0131 316 6600

(West Lothian)
Tel: 01506 652615

Lothian and Borders Police Force - Communications Centre
Tel: 0131 311 3131

Cruse Bereavement Care Scotland

Victim Support
Tel: 0131 668 4486

SSAFA Forces Help
Scottish Prisoners Families Helpline
Tel: 0500 839 383
---
Lastly, as a concerned family member of someone who may be experiencing difficulties, why not suggest a subject or session to us? We would listen to your ideas and bring together the experts to raise awareness and provide appropriate support tools for you and your loved ones. Feel free to Contact Us.
---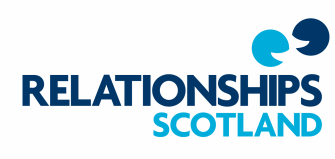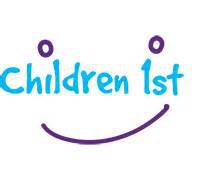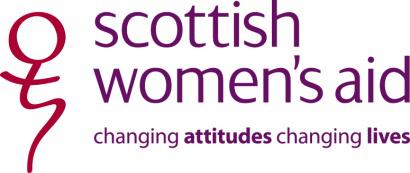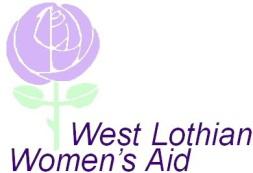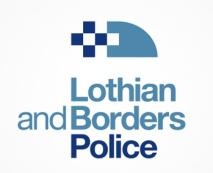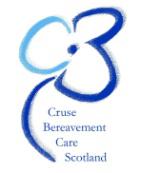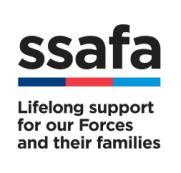 Children
Social Work Scotland
Social work Scotland's values are based on professional leadership to achieve social justice and public protection. We value each person we support as an individual, without judgement; we celebrate and actively promote the unique contribution and role of professional social work; we embrace change and encourage collaborative and integrated arrangements to deliver better outcomes for people; and we support and create opportunities for those within and those supporting the profession of social work in order that we can develop effective and creative leaders for the future

Floor 4,
Hayweight House
23 Lauriston Street
Edinburgh
EH3 9DQ
Tel: 0131 281 0853

Parents
One Parent Families Helpline
The One Parent Families Helpline is a helping hand when you need it. Because we cover all of Scotland from John O'Groats to Stranraer, you can reach us by simply dialling 0808 801 0323.
Sometimes, there isn't an obvious solution to your problem but it does help to talk and we are always ready to listen.

Our small team of dedicated rights workers are trained and have many years' experience of working with single parents. They are 100% committed to giving you a professional and confidential service when you call the Lone Parent Helpline. This means that what you say is not shared with anyone outside our immediate team. Our calls are not recorded and the information we give you is independent, up-to-date and impartial.

We have extensive resources at our disposal including the ability to do benefit calculations to ensure you are getting all that you are entitled to. On occasion, we will not know the answer to your question. If this is the case, we will know someone who does and we will check it out with them, always protecting your privacy.

At the end of your call we will ask you which local authority you live in and how you heard about the Lone Parent Helpline. We will also ask you if you would like us to phone you back at some point in the future, if you would find this helpful. Sometimes we carry out short surveys about single parents in Scotland and if you have time and it is convenient for you, we may ask you to take part. If we take your name and address because we are sending you some publications or other printed material, we will delete this information unless you give us specific permission to keep it.

We do not want these questions to be intrusive. They permit us to monitor and improve our helpline service and to provide statistical information to our funders. Hearing about your experience of our service is especially helpful – we can only learn from you and we want to get it right!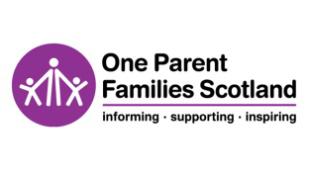 Contact information:
helpline@opfs.org.uk
13 Gayfield Square
Edinburgh
EH1 3NX
---
Parentline Scotland
ParentLine is Scotland's free helpline, email and web-chat service, for anyone caring for or concerned about a child.

Children 1st
83 Whitehouse Loan
Edinburgh
EH9 1AT

Contact us at Parentline Scotland or call us on 0131 446 2300.